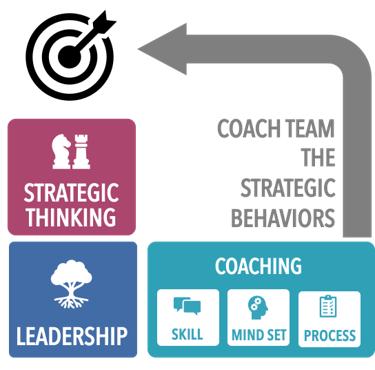 Develop Leadership mindset & behaviors
We develop participants' leadership by creating self-awareness in both mindset and behaviors. Participants will understand how their behaviors impact team's achievement. These behavior changes will finally create trusted and high-performance environment in team.
Develop Strategic Thinking
Participants will learn how to develop a strategic thinking mindset and create strategies to achieve business goals. They will work on the related information to generate the strategic insight, create the solutions and make the right decisions. Finally, they will transform those strategies into strategic team behaviors.
Develop Coaching skills, mindset & process
Participants will learn and practice the essential coaching elements, coaching mindset, skills and process. They will apply this coaching concept to effectively coach their team to practice strategic behavior during the program.