THE CHALLENGES IMPACT YOUR RESULTS!
Accuracy & Speed is Matter
The way we manage our businesses will never be the same due to the new normal in business environment, customers, competition, even our own internal factors. The effectiveness of QUICK WIN STRATEGY AND QUICK WIN GOALS is necessary for our businesses to deal with these challenges.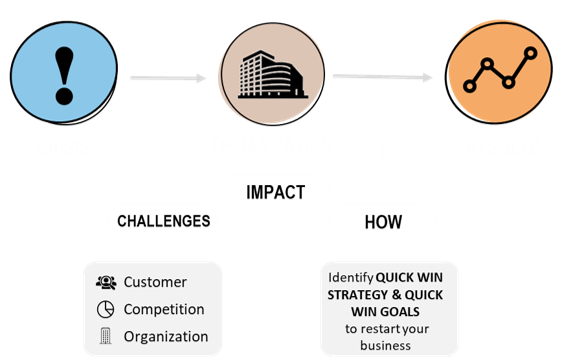 PROGRAM KEY BENEFITS
Team leaders can restart the business
and generate the needed outcomes by
Accurately identifying QUICK WIN STRATEGY and QUICK WIN GOALS to retrieve the organization's business performance.
Building teams full of Accuracy and Speed to achieve QUICK WIN GOAL effectively
PROGRAM KEY LEARNING
We develop your Leaders by
Collaborating with them to create the Key Strategy and Goals for your organization's Quick Win Plan
Getting them use the FORMATION X to build Teams with Accuracy and Speed characteristics
Coaching them how to manage teams to achieve your organization's QUICK WIN GOALS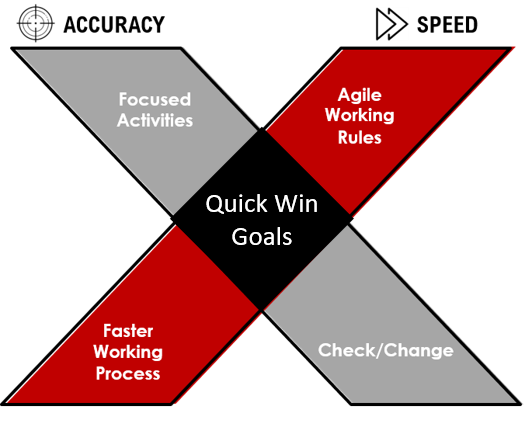 DELIVER PROCESS
We will Collaborate as a partnership to analyze primary information in order that we can support your implementation
to reach your organization's expected outcomes.